Chemical free and seriously clean!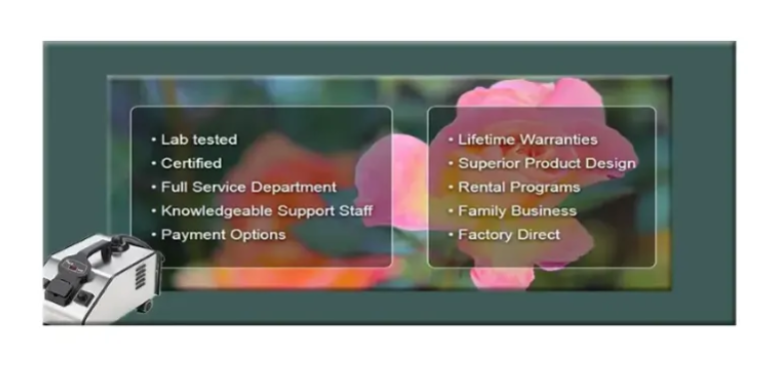 Home Use - Commercial Use - Every Use
Every Vapor Clean steam cleaner is built for the home user! Depending on the type of surfaces in your home you will find a steamer that is just right for your cleaning needs. Choose a model by using the comparison below or browse our Catalog page to become familiar with all that the Vapor Clean line of home and commercial steam cleaners has to offer.
Home users with small medium or large homes can find the right cleaner in our line. Choices range from compact for apartment dwellers to full-size (and full-featured) for single-family homes and larger. Hard surface or carpet, we have a model for you.
Business Use - These machines are tough!
The Vapor Clean line of business-class steam cleaners is a reflection of superior cleaning power bar none. To ensure that power is available day in and day out, this collection features hearty construction and features designed to serve a complete range of professional needs. Look no further than the professional-minded Vapor Clean series of steam machines. Browse our business line of products at our commercial use page.
Who Benefits: Since the machines in the business series are built to endure tough daily use, anyone who needs a machine to perform for years to come should consider one of these cleaners. These machines are designed for heavy-duty usage and are ideal for professional home or office cleaning, professional bug/pest control, professional auto detailing, medical sanitization, museums, libraries, food service and hospitality environments, schools, daycares and so much more!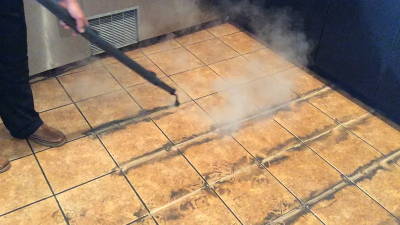 What about Vapor Clean machines that extract (vacuum) and inject?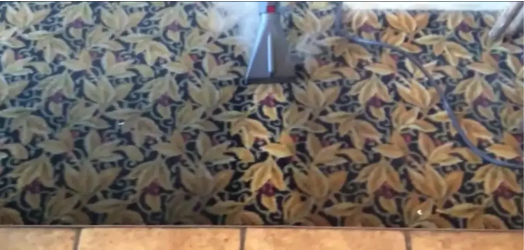 The average steam cleaner is designed mostly for hard surface cleaning. While an average steam cleaner can steam your carpet, mattresses and upholstery, it can only sanitize and remove surface dirt. But when you add a powerful multi-stage vacuum and super heated injection, you get a steam cleaner with the ability to deep clean your carpet areas and upholstery better than any professional! Stop paying companies to leave chemicals in your carpet and start cleaning with steam today!
Continuous Fill - Do I need or want this feature?
What is Continuous Fill?.......and is it the right choice?
Your boiler is always full, ready and heated when you are, no down time in the middle of a cleaning spree or that big job. The reservoir is your water port, when the reservoir goes empty, your boiler is still full and ready to go.....an audible signal lets you know to go grab a container of water, pour it in....and keep on cleaning!
The basics:
Two components separate the single boiler cleaner from the continuous fill; a pump and a reservoir. Water is filled into a non-pressurized "cap less" chamber and water is pumped into the boiler in small increments allowing "non-stop" cleaning, preventing the need to refill and reheat the boiler. The user adds more water when notified to the reservoir in seconds.
To give an example, if you have a gallon of water and a full reservoir, chances are you will be cleaning into the wee hours of the morning and you will be the one running out of steam!
Is it for me?
Individuals with large areas to clean, daily cleaning rituals or are time challenged are perfect candidates for this feature. Businesses, industries and agencies from a labor and efficiency perspective utilize the continuous fill as it is the best choice. Heat up is quick on the Vapor Clean machines, the boiler is always full! The US Capitol chose the Vapor Clean Pro6 Duo as their tool of maintenance for such a monumental task, just as thousands of companies across the US.
Single Boiler - The Basics
A single boiler is just simply that, a container that holds a designated amount of water. This design will always be directly filled by the user and then tightly sealed with a threaded screw-on pressure cap. In the steam cleaner world, this was the original and only type of boiler in the early days.
Is it for me?
Individuals with smaller areas to clean, or basic daily cleaning rituals that usually do not exceed and 1-2 hours or so. Part-timers, perfect!!
Specific task cleaning for business's are all great candidates for single boiler. We have found the average "steamer" to be satisfied with the single boiler and learn to get the most out of their capacity when mastering their machine.
What are the downsides if any?
Overall, the downside can be running out of steam before the job is done. Not necessarily a problem, but if you do the same job every day or underestimate their usage this could become a bit frustrating. If you run out of water, you will need to refill and reheat. Your "down" time of course during will vary on the boiler size and design of the machine.